Breaking Sabbath - Thrive Church
Jan 13, 2021
Events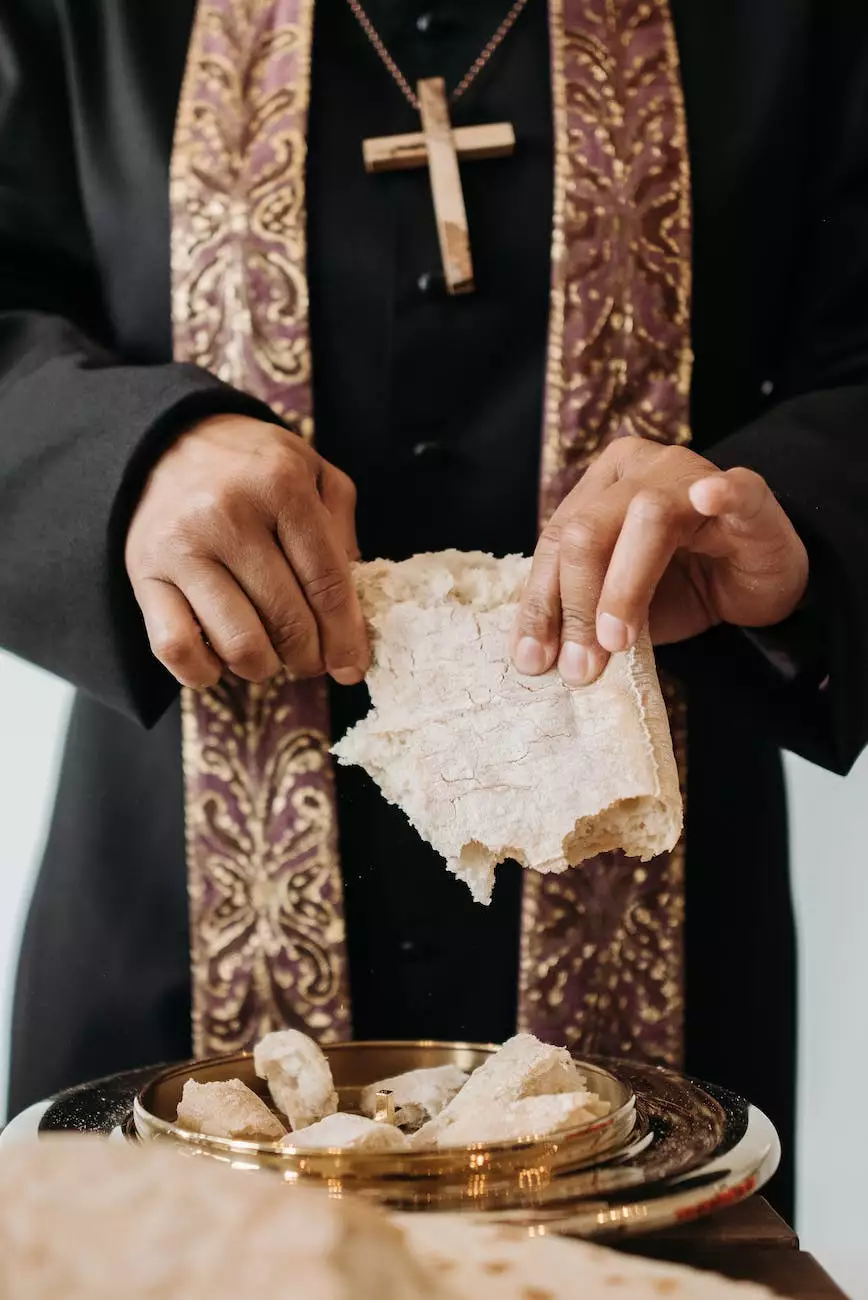 Community and Society - Faith and Beliefs
Welcome to Breaking Sabbath - Thrive Church
Welcome to Breaking Sabbath - Thrive Church, a vibrant and inclusive community centered around faith. We are thrilled to share our rich traditions and spiritual experiences with you as part of the Connecticut Korean Presbyterian Church.
Our Message
At Breaking Sabbath - Thrive Church, we believe in the transformative power of faith and the importance of embracing our beliefs in our daily lives. Our message revolves around finding solace and strength through a deep spiritual connection. We strive to create a safe and welcoming space for individuals from all walks of life to explore their spirituality, connect with others, and grow in their relationship with God.
Services
Join us for our weekly services where we gather to celebrate, worship, and reflect on the teachings of Jesus Christ. Our services are filled with heartfelt music, engaging sermons, and opportunities for communal prayer. We have a dedicated team of pastors, musicians, and volunteers who work together to create a meaningful and uplifting experience for our congregants.
Sabbath Worship
Every Sunday, we come together to honor the Sabbath and dedicate our time to communing with God. Our Sabbath worship services are not just a chance to rest and recharge, but also an opportunity to deepen our connection with our faith and fellow believers. Through prayer, scripture readings, and inspirational messages, we strive to inspire and encourage each other in our spiritual journeys.
Midweek Gatherings
In addition to our Sabbath worship, we also offer midweek gatherings for further spiritual growth. These gatherings include Bible studies, small group discussions, and various fellowship activities. It's a time for individuals to dive deeper into the teachings of the Bible, seek answers to life's questions, and forge meaningful relationships within our community.
The Importance of Keeping the Sabbath
Keeping the Sabbath is an integral part of our faith and serves as a reminder of God's rest after the creation of the world. It allows us to pause from our daily routine, find solace in His presence, and reconnect with our spiritual selves. By dedicating this day to worship, reflection, and acts of kindness, we honor the significance of the Sabbath and prioritize our relationship with God.
Connecting with God
Through Sabbath observance, we create space for God to speak to our hearts, rejuvenate our spirits, and guide us on our life's journey. It is a time for self-reflection, where we can assess our lives and align our priorities with God's will. By intentionally setting aside this day, we open ourselves up to divine revelations and find strength to face life's challenges.
Fostering Community
Keeping the Sabbath as a community fosters a sense of togetherness, as we join in worship, support, and encouragement. It strengthens the bonds between church members and provides a foundation for building lasting relationships. Breaking Sabbath - Thrive Church aims to create an environment where each individual feels valued, loved, and supported, helping us to grow as a united family in Christ.
Join Us at Connecticut Korean Presbyterian Church
Embrace the warmth and spirituality of Breaking Sabbath - Thrive Church by joining us at Connecticut Korean Presbyterian Church. Our church is committed to serving the Korean community in Connecticut, providing a hub for cultural preservation, worship, and spiritual growth. We extend our arms to all those seeking a closer walk with God, regardless of their background or beliefs. Come and experience the power of faith in a warm and welcoming environment.
Visit Us
We invite you to visit our church located at:

123 Main Street City, State 12345 Phone: 555-123-4567

Stop by during our office hours to learn more about our community, meet our pastors, and discover the numerous programs and events we offer to help you in your spiritual journey.
Connect with Us
Stay connected and up-to-date with Breaking Sabbath - Thrive Church by following us on social media:
Become a Part of Breaking Sabbath - Thrive Church
Are you ready to embark on a spiritual journey with Breaking Sabbath - Thrive Church? We would be honored to have you join our community. Whether you're seeking guidance, friendship, or a place to worship, our doors are open wide for you. Visit us and experience the transformative power of faith and the warmth of our community.