10 Days of Awe
Apr 23, 2019
Events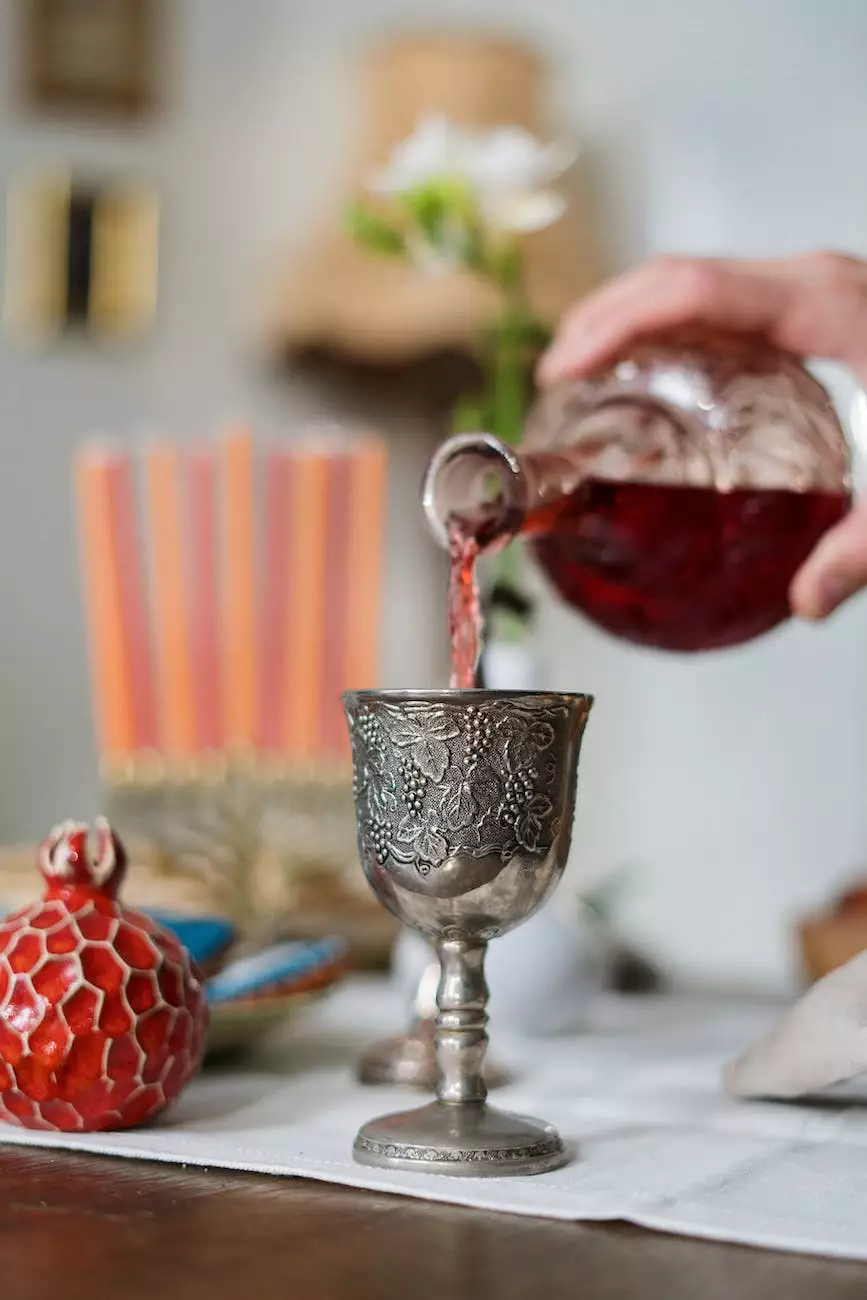 Introduction
Welcome to the Connecticut Korean Presbyterian Church's annual event - the 10 Days of Awe!
Immerse yourself in a unique spiritual experience as we embark on a ten-day journey of introspection, prayer, repentance, and renewal. The 10 Days of Awe hold great significance within our faith community and provide an opportunity for deep contemplation and connection with the divine.
The Significance of 10 Days of Awe
The 10 Days of Awe, also known as the Yamim Noraim, are observed from Rosh Hashanah (Jewish New Year) to Yom Kippur (Day of Atonement). These ten days hold immense importance for the Jewish community, symbolizing a time of reflection, repentance, and making amends with oneself and others.
Connecticut Korean Presbyterian Church embraces this tradition as a way to foster spiritual growth, strengthen our relationship with God, and reconcile with one another during this sacred period. It is a time to seek forgiveness, extend forgiveness, and strive to become better individuals.
What to Expect During the 10 Days
Powerful Prayer Services
Throughout the 10 Days of Awe, we will have powerful prayer services that help us connect with God on a deeper level. Our dedicated clergy and leaders will guide us through sincere prayers, heartfelt songs, and meaningful sermons, creating an atmosphere of introspection, gratitude, and awe.
Thought-Provoking Sermons
Our experienced clergy members will deliver thought-provoking sermons that align with the theme of each day. These sermons will offer spiritual insights, inspire personal growth, and encourage self-reflection. We believe that engaging in thoughtful contemplation during this time can lead to meaningful change in our lives.
Reflection and Repentance
The 10 Days of Awe emphasize introspection and repentance. We encourage everyone to take this time to reflect on their actions, behaviors, and relationships throughout the year. It is an opportunity to make amends, seek forgiveness, and commit to positive transformation. Our community supports each other in this process of teshuvah (returning to one's true self).
Community Gathering and Support
Connecticut Korean Presbyterian Church places a strong emphasis on the power of community and fellowship. During the 10 Days of Awe, we come together as a faith community, supporting and encouraging one another on our spiritual journeys. Together, we create an environment of unconditional love, acceptance, and understanding.
Why Participate in the 10 Days of Awe?
Participating in the 10 Days of Awe offers numerous benefits and can deeply enrich your spiritual life. Here are some reasons why you should join us in this transformative experience:
Deepen Your Relationship with God
Through dedicated prayer, reflection, and repentance, the 10 Days of Awe provide an opportunity to deepen your relationship with God. Discover a strengthened sense of faith, experience spiritual growth, and find solace in connecting with something greater than yourself.
Personal Growth and Renewal
Engaging in self-reflection and acknowledging areas for improvement is crucial for personal growth. The 10 Days of Awe guide you towards self-awareness, allowing you to assess your actions and make positive changes. Embrace the transformative power of this experience and embark on a journey of renewal.
Connect with a Supportive Community
Participating in the 10 Days of Awe means becoming part of a supportive faith community. Surround yourself with individuals who share your values and can inspire you on your spiritual journey. Connect, bond, and build meaningful relationships that can provide lifelong support and encouragement.
Find Forgiveness and Closure
During the 10 Days of Awe, we focus on seeking forgiveness from others and forgiving ourselves. By engaging in this process, you can experience a sense of closure, peace, and emotional healing. Let go of resentment, grudges, and negative emotions, and embrace a path of forgiveness and liberation.
Conclusion
Join the Connecticut Korean Presbyterian Church for the 10 Days of Awe, a profound spiritual journey that invites you to reflect, repent, and renew your faith. Embrace the transformative power of this sacred period as we come together as a community to seek forgiveness, practice gratitude, and deepen our connection with God.
Experience the lasting impact of the 10 Days of Awe in your life and discover a renewed sense of purpose, peace, and joy. Connect with Connecticut Korean Presbyterian Church and be part of a vibrant faith community that supports your spiritual growth every step of the way.