Spinach Cheese Squares
Jan 26, 2018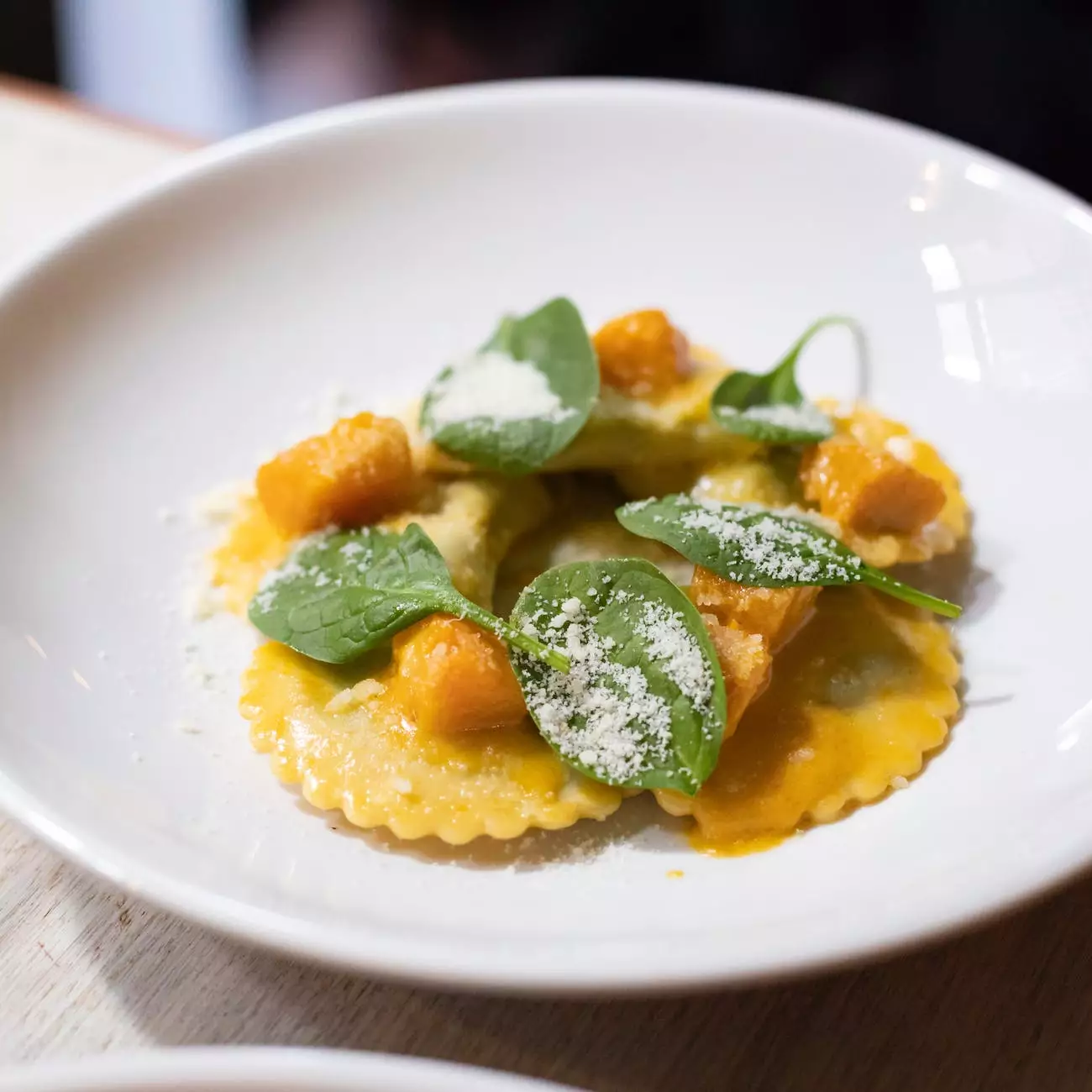 Welcome to Connecticut Korean Presbyterian Church's Gateway Garden Recipes collection! Get ready to treat your taste buds with our delightful and mouth-watering Spinach Cheese Squares. This recipe is perfect for any occasion, whether you're hosting a gathering or looking for a delicious snack for yourself. Let us guide you through the preparation of this indulgent dish.
Ingredients:
2 cups fresh spinach, chopped
1 cup cheddar cheese, shredded
1/2 cup Parmesan cheese, grated
1/2 cup cream cheese, softened
1/4 cup mayonnaise
1/4 cup sour cream
2 cloves garlic, minced
1/4 teaspoon black pepper
1/4 teaspoon salt
1/4 teaspoon nutmeg
4 eggs
Instructions:
Preheat the oven to 350°F (175°C) and grease a baking dish.
In a large mixing bowl, combine the chopped spinach, cheddar cheese, Parmesan cheese, cream cheese, mayonnaise, sour cream, minced garlic, black pepper, salt, and nutmeg.
Beat the eggs in a separate bowl and then add them to the spinach mixture. Stir well until everything is thoroughly combined.
Pour the mixture into the greased baking dish and spread it out evenly.
Bake for approximately 25-30 minutes, or until the edges are golden brown and the center is set.
Allow the spinach cheese squares to cool for a few minutes before cutting them into bite-sized pieces.
Serve warm and enjoy!
Join Our Community
At Connecticut Korean Presbyterian Church, we believe in fostering a sense of community and exploring our faith through various activities, including sharing our favorite recipes. The Gateway Garden Recipes collection celebrates the diverse culinary traditions within our congregation.
We invite you to discover the joy of cooking and connect with others who share your passion for food and faith. Visit our website to explore more delicious recipes like Spinach Cheese Squares and learn about upcoming events.
The Perfect Snack
These spinach cheese squares are a versatile and scrumptious snack that can be enjoyed any time of day. Whether you serve them as an appetizer during a gathering, pack them for a picnic, or simply indulge in them as a savory treat, they are sure to please your palate.
The combination of fresh spinach, flavorful cheeses, and a touch of garlic creates a delectable harmony of tastes. The squares have a soft and creamy texture that melts in your mouth, while the golden brown edges add a delightful crunch.
Health Benefits and Nutritional Value
Spinach is a nutritional powerhouse packed with vitamins, minerals, and antioxidants. It is an excellent source of vitamin K, vitamin A, folate, iron, and calcium. Adding spinach to your diet promotes eye health, boosts immunity, strengthens bones, aids digestion, and supports overall well-being.
Cheese, in moderation, provides essential nutrients such as protein, calcium, and vitamin D. It adds a rich and creamy flavor to dishes, making them even more delightful.
Remember to consume these spinach cheese squares in moderation and alongside a balanced diet to fully enjoy their flavors and benefits.
Get Cooking!
Start your culinary adventure with our Spinach Cheese Squares recipe. Impress your friends and family with this easy-to-make dish that will have them asking for seconds.
Visit the Connecticut Korean Presbyterian Church's Gateway Garden Recipes page to explore a treasure trove of delicious recipes that showcase the diverse culinary heritage of our congregation. From appetizers to desserts, our collection has something for everyone.
Experience the joy of cooking and create memories that will be cherished for years to come. Join our community as we celebrate food, faith, and fellowship in the most delicious way.
Connecticut Korean Presbyterian Church - Celebrating community and faith through food.