Sermons | Grace Family Church of Newtown
Mar 2, 2022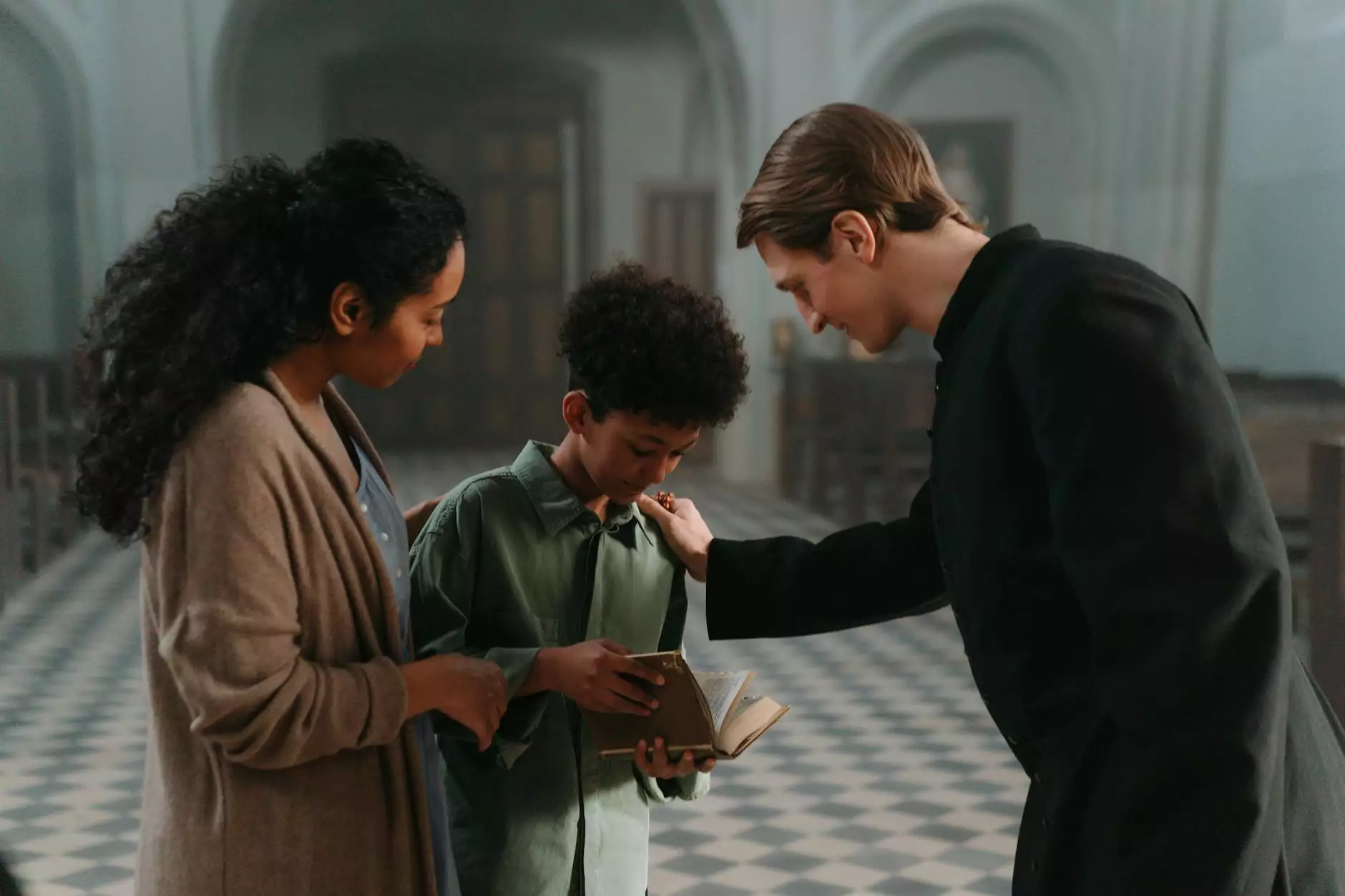 Connecticut Korean Presbyterian Church - Community and Society - Faith and Beliefs
Welcome to the Sermons page of Grace Family Church of Newtown, the Connecticut Korean Presbyterian Church that serves as a spiritual haven and community hub for individuals seeking guidance, inspiration, and a sense of belonging. Our Sermons series titled "Faith, Family, and Friends" explores and delves deeper into these critical aspects of life, offering valuable insights that strengthen our bonds as a community and nourish our souls. Join us on an enriching journey as we navigate the depths of faith, the importance of family, and the significance of friendships in our lives.
Faith: Nurturing and Strengthening Our Spiritual Journey
Our 'Faith' sermons section is dedicated to exploring the power of belief, the practice of devotion, and the nourishment of our spiritual journey. Through profound teachings, thought-provoking discussions, and heart-touching testimonies, we aim to inspire a deep-rooted faith that transcends challenges and propels us towards spiritual growth. Engage with our sermons on faith, embrace the guiding light they offer, and uncover the profound wisdom waiting to be discovered within your own heart.
The Importance of Prayer in Strengthening Our Faith
Prayer plays a pivotal role in nurturing and deepening our faith. Through our sermons, we illuminate the significance of prayer, guiding you towards developing a steadfast connection with the divine. Discover how incorporating prayer into your daily life can bring solace, inner strength, and a heightened sense of purpose.
Exploring Spiritual Scriptures for Wisdom and Guidance
Delve into the rich spiritual scriptures that have been a wellspring of guidance and wisdom for centuries. Allow our sermons to take you on a journey through scripture, unraveling the profound messages and moral lessons they hold. Experience the transformative power of divine literature as it imparts clarity, peace, and direction to your life.
Family: Embracing Love, Unity, and Support
At Grace Family Church of Newtown, we recognize the tremendous value of family and the essential role it plays in nurturing individual growth and fostering a strong community. Our 'Family' sermons section celebrates the joys, challenges, and blessings of familial relationships, providing insights that empower us to create harmonious homes and cultivate unbreakable bonds.
Fostering Unity and Harmony within the Family
Discover techniques, principles, and real-life stories that encourage unity, empathy, and open communication within families. Our sermons emphasize the importance of mutual respect, forgiveness, and love as catalysts for building healthy and thriving family dynamics. Uncover the secrets to nurturing strong and fulfilling relationships with your loved ones.
Parenting: Nurturing the Next Generation
Our sermons on parenting delve into the unique challenges and opportunities that arise when raising children. By sharing practical advice, timeless wisdom, and insights rooted in the power of love, we guide parents on their journey of nurturing and shaping the next generation. Explore sermon topics that cover different stages of parenting, from infancy to adolescence, supporting you in raising compassionate, confident, and resilient individuals.
Friends: Building Meaningful Connections within Our Community
Meaningful friendships are integral to our well-being and contribute to the fabric of a strong community. Our 'Friends' sermons section explores the significance of genuine connections, the transformative power of companionship, and the art of cultivating lasting friendships. Embrace the wisdom shared in these sermons and witness how building and nurturing friendships can enrich your life.
The Role of Forgiveness in Nurturing Friendships
Forgiveness is a cornerstone of healthy relationships. Our sermons impart valuable teachings on the transformative power of forgiveness in friendship. Learn how to let go of grudges, heal emotional wounds, and cultivate empathy and understanding in your relationships. Embrace the liberating and healing effects of forgiveness, fostering stronger and more meaningful connections with those around you.
Cultivating Empathy in our Friendships
Empathy is the cornerstone of authentic connections. In our sermons, we delve into the art of cultivating empathy, fostering an environment of understanding, kindness, and compassion. Explore the teachings that guide us towards developing deeper connections with our friends, building a supportive network that embraces diversity and promotes a sense of belonging.
Join us at Grace Family Church of Newtown as we embark on this profound journey through our 'Faith, Family, and Friends' sermons series. Together, let us nurture our faith, strengthen our families, and build lasting connections within our community. Experience the transformative power of our sermons as we explore the depths of spirituality, celebrate the joys of family, and embrace the significance of true friendships in our lives.